Our Family is in the process of designing a green showcase home and office in Hermosa Beach, California that has been chosen by Southern California Edison as the cornerstone "case study" for their net zero energy initiative.  Our objective is to create a groundbreaking net zero energy, zero carbon renovation that is designed for LEED Platinum Standards and Green Point & Energy Star Certification. We are also looking to use technologies that are, or soon will be, affordable.

We are working with Edison, as well as a robust coalition of agencies and organizations to understand the cutting edge science around this topic. We have been hosting a series of design meetings to build a community around that idea and support experts getting to know one another.

Unlike developer led projects, we are the homeowners and have no intention to sell. The house will be used as an ongoing leaning lab. We will benchmark and measure the results and share the knowledge gained with the public over time through our website, Facebook and other media.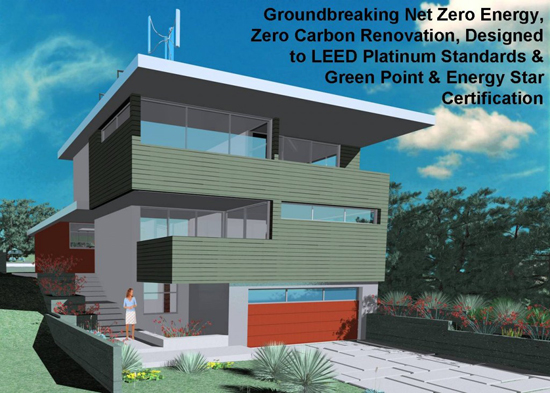 << Previous Post
Next Post >>