Last weekend, Professor Marcela Oliva sent her students on assignment last weekend to understand how the GIH works.  Not only did they get a lesson in green building, but our excellent landscape designer, Tracy Worth, gave them on overview of the sustainable landscape.
After talking theory, we all went out and did some work to start creating the landscape.  Some of the students learned how to plant plants correctly and build garden walls out of the broken concrete from our old patio.  Other students taught us how to lay pavers correctly!
The students liked the lesson and the planting party so much they wanted to come back with the rest of their classmates this Sat and Sunday. We will be panting the beautiful drought tolerant plants from Deep Roots Garden Center.  Let us know if you would like to join in – but be prepared to work and get dirty!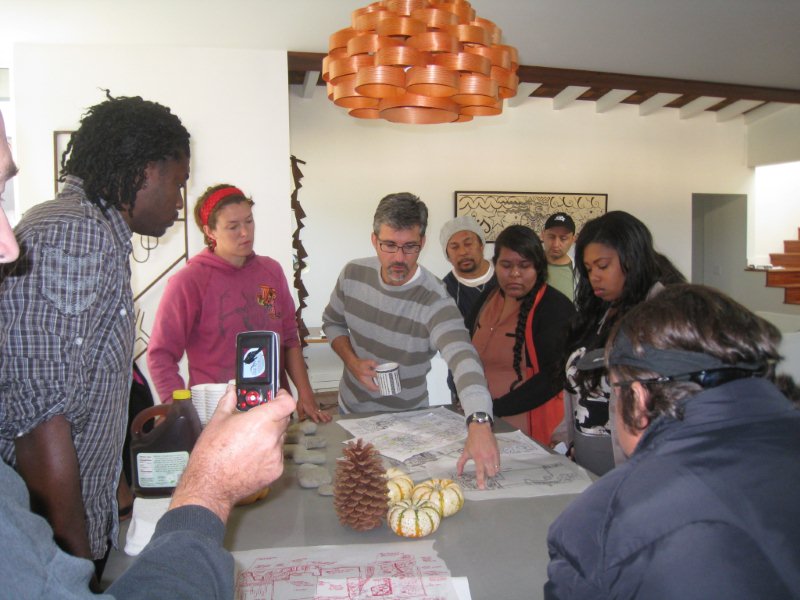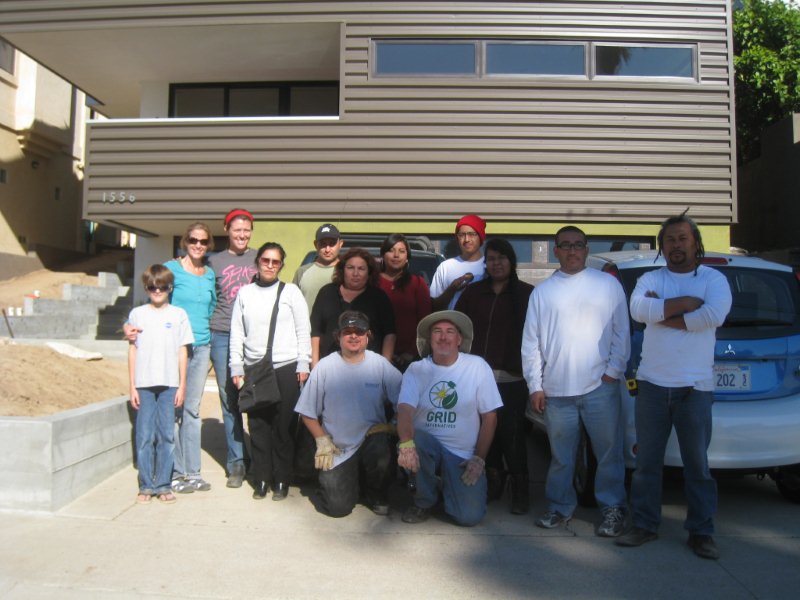 << Previous Post
Next Post >>