Passive Heating & Cooling via Proper Eave Depth

This is the first massing model we created of our house. We built it with a free program called Sketchup. we started designing the project with a massing model we created in Sketchup, a free drawing program from google that does solar studies. The model is oriented to the correct compass setting and demonstrates the power of good passive solar design.

From it we can see that a 5' overhang with our orientation acts like an umbrella in the summer, when the sun rides high in the sky (top row) and lets the passive heat in during winter when the sun rides lower (bottom row).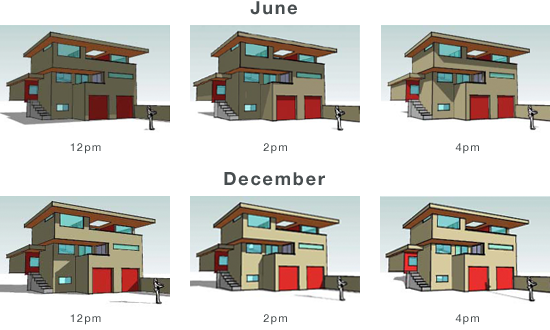 << Previous Post