Thermal Cooling in the Summer

Thermostatically controlled windows at the top of the stairwell create a natural drafting effect as hot air rises out of the building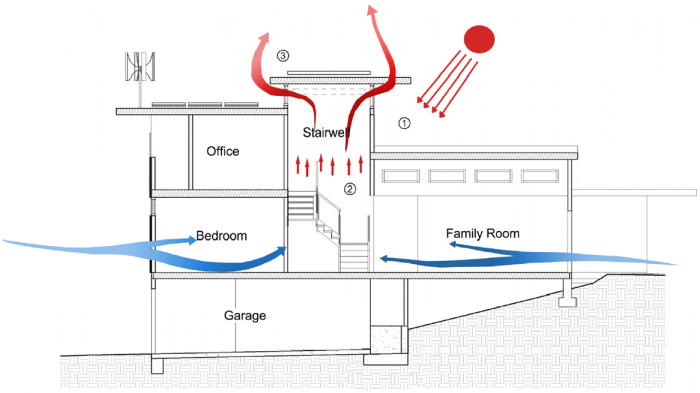 1.In summer months, the overhang of the roof prevents sunlight from entering the lightwell and overheating the interior.

2.As interior air warms, it rises to toward the top of the lightwell, creating a "chimney" effect, drawing cool air from ocean breezes, the landscaped back yard and shaded patios into the house.

3.Warm air is evacuated from the structure through thermostatically controlled glazing at the top of the lightwell.
<< Previous Post
Next Post >>