Sandpipers is a 100% volunteer organization dedicated to serving the needs of the South Bay community through charitable and philanthropic programs.  For 81 years, Sandpipers has touched the lives of thousands of individuals, children and families in need through our philanthropic programs.
Each year Sandpipers provides college scholarships to over 40 South Bay students, new clothes and school supplies to over 75 local children, basic necessities and Holiday cheer to more than 100 families, immediate assistance to individuals and families in crisis and tens of thousands of dollars in community grants to local non-profit agencies.  In addition, our members volunteer thousands of community service hours every year.
For more information about Sandpipers' programs, fundraising events or to make a donation, please visit www.Sandpipers.org.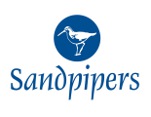 << Previous Post
Next Post >>