First and foremost we are a family. Beyond that, we are members of the local and global communities in which we live. Unlike many others, we're not selling anything in this process – but the idea that this concept is possible.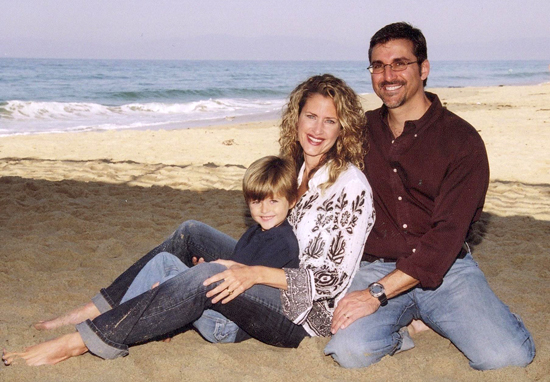 Carter Fortunato – Age 8, attends 2nd grade at Hermosa View School. He loves going to the beach, finding bugs, building spaceships and learning about anything scientific.
Monica Fortunato OTR/L, Founder of Handwriting Heroes, grew up spending summers camping with her family where she came to appreciate the natural world. She graduated from the College of St. Catherine with a degree in Occupational Therapy. Monica has worked in both hospital and community based settings providing therapeutic services to children and adults. She currently helps children with handwriting skills. Along with Robert, Monica spent 2 years traveling the planet. She learned that a sense of community and generosity are the keys to happiness.
Robert Fortunato, President of ForStrategy Consulting, Inc. is a leadership and strategy consultant to some of the largest and most successful professional services firms in the world. He is also a sought after national speaker and facilitator.
Robert's credentials include a degree from the Wharton School of Business. He regularly augments his post-graduate work with executive education classes at Harvard and UCLA and most recently completed a year-long program with an MIT professor.
He is also a regular guest lecturer at an international social and business innovation school based in Denmark and a Green Building Professional accredited by the Build it Green organization.
Next Post >>