Sandpipers Tour a Huge Success for Local Charities
Stephanie Cusack, Sandpipers' Director of Fall Events, kindly stopped by the other day to let us know the Holiday Homes Tour – their biggest fundraiser of the year – was very successful.  We were honored to have the GIH help raise money for a good cause.  Many of our partners also helped by buying advertising and sponsoring a café at the house.  The tour also represented an opportunity to open the house to thousands of people who may have never been exposed to green building before.
It all would have been impossible without the support of the dozens and dozens of people.  They stepped forward to help put the finishing touches on the house and stage it for the event.  THANK YOU!
Just a few of the dedicated people who made the impossible possible:
–          Sandpipers Joyce and Darcy were our assigned facilitators and faced all challenges with grace and good humor
–          Tracy Worth, our landscape designer, helped recruit and coordinate teams to snap the landscape into place with lots of style as well as brut force
–          Professor Oliva and her LATTC students who are always a joy and roll up their sleeves in the learning process
–          We hired former Youthbuild Students Mirabel, Gabriel, Evelyn and Edward to do a variety of jobs that needed doing.  Their training and work ethic is impressive
–          Sherry Engle, our interior designer for the tour, brought a fresh perspective and resourcefulness that worked with our tight construction budget.
–          Amy, Uri and Eric from Cleveland Art as well as our artist friends Jill Vacarra and Elizabeth Burrill added the magic.
–          Carol Reach for the wonderful portraits.
Now that the tour is over, we have our furniture… back in place, but it was fun to see what others imagined for our space.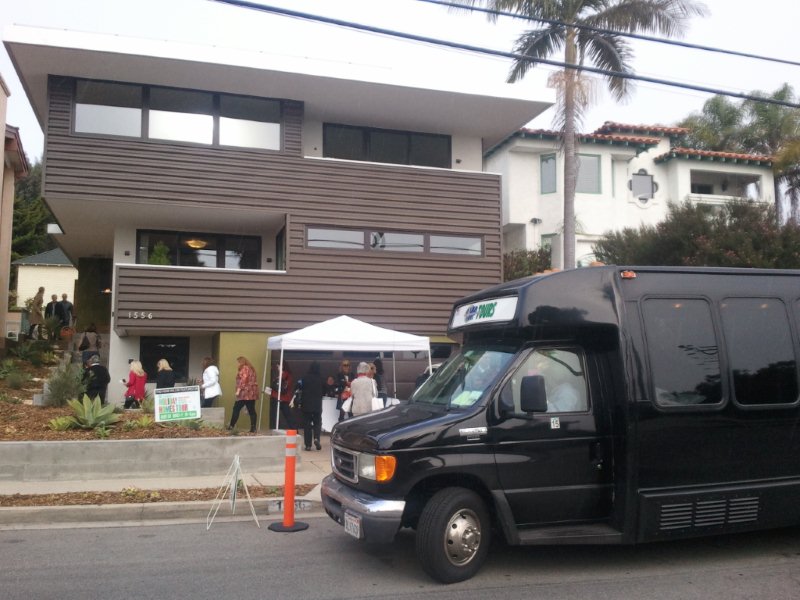 << Previous Post
Next Post >>