Breaking Through Stasis: leadership and strategy lessons from the Green Idea House that you can apply to your firm
This is the story of a professional services consultant who was catapulted into a seven year adventure of breaking paradigms in the building industry.   Realizing that it was just too difficult for the average person to build an affordable, sustainable house he took on the challenge – so others wouldn't have to.
The result is the Green Idea House, a multiple award winning case study that reinvents how anyone can affordably build with sustainably in mind.  The house harvests more renewable energy than it uses and is beautiful, comfortable and extremely responsive to issues of materials use, energy, water, waste and toxicity.
The journey not only transformed how people think about sustainable construction, it transformed how the consultant thinks about issues his clients wrestle with every day – change, market transformation, economics, leadership, strategy, innovation and strategic alliances.
Many of the strategies deployed in the Green Idea House project are directly applicable in today's legal marketing world.  As a result of attending the program, the attendees will better understand how to:
–          Engender leadership and followership when you are ahead of the curve
–          Build community around an impossible idea
–          Break through existing paradigms and stasis
–          Deal with the opposition
–          Channel the energy when things aren't going in your favor
–          Get and give inspiration and innovation
Robert Fortunato, President of ForStrategy Consulting, Inc. is a leadership and strategy consultant to some of the largest and most successful firms in the world.  Mr. Fortunato is a sought after international speaker and facilitator whose highly interactive and engaging style often earns him a "best of conference" review by attendees. His credentials include a degree from the Wharton School of Business and he is also a guest lecturer at an international innovation, entrepreneurship and sustainability school based in Denmark .  Robert is now combining what he learned in the process of designing, building and general contracting the Green Idea House with his leadership and strategy work to be of service to the business, governmental and environmental communities.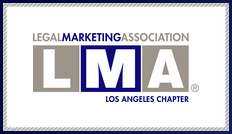 << Previous Post
Next Post >>