To celebrate the fact that there are now are over 10,000 Green Point Rated homes in CA, the Build it Green organization selected our home for a series of Media Tours that showcase the innovative technologies in our home and how they relate to our Green Point Rating of 195.   The first of the tours happened yesterday.
Although we are far from done, we worked very hard and pulled the house together enough to make the  interiors presentable for the reporters and photographers (see photos).  The garage, closets and the back yard still look like an episode of "Hoarders", but we are getting there!  Hope to have countertops, sinks a working kitchen and heat in the next couple of weeks.
Many thanks to all those that were involved in making the first tours happen.  We really appreciate it and look forward to the articles!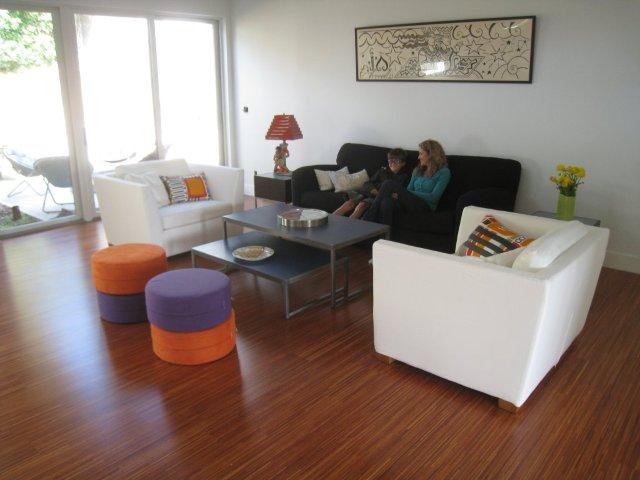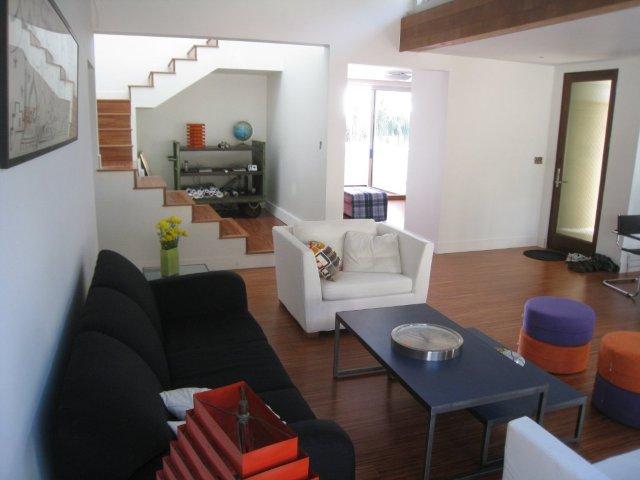 << Previous Post
Next Post >>