Want to see how Affordable, Net Zero Energy/Zero Carbon is Possible Today?   Join us at the Dwell Show this Saturday the 25th at 2:30 – 3:30pm.
We will again be presenting at the Dwell Show by invitation of the USGBC-LA.  We  appreciate the opportunity and look forward to seeing you there.  Find out more and register here: https://la.dwellondesign.com/Attendee/Schedule/SessionDetails/38401
From the presentation learn:
Why the electric utility pays us to run our house and car
Why it cost less to build and operate the Green Idea House
How this model keeps us all from getting heart disease, lung disease and cancer
What makes this more resilient in the event of an earthquake…
Before you come, watch the Green Idea House TEDx here.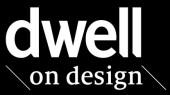 << Previous Post
Next Post >>