We were given permission to turn on our 6.5kw solar array this week.  That means that our LED holiday lights (adorned with ornaments that we made from the scrap metal leftovers from our stucco contractor) and the electric power tools that we are using on site are now offset by the power from our array.  Hooray!
We will cover how we chose Solar World P.V. panels vs. solar thermal vs. wind vs. other solar panel manufacturers in a future post.
In the meantime, we want to thank you all for the support that makes this family project possible and wish you all the best in the New Year!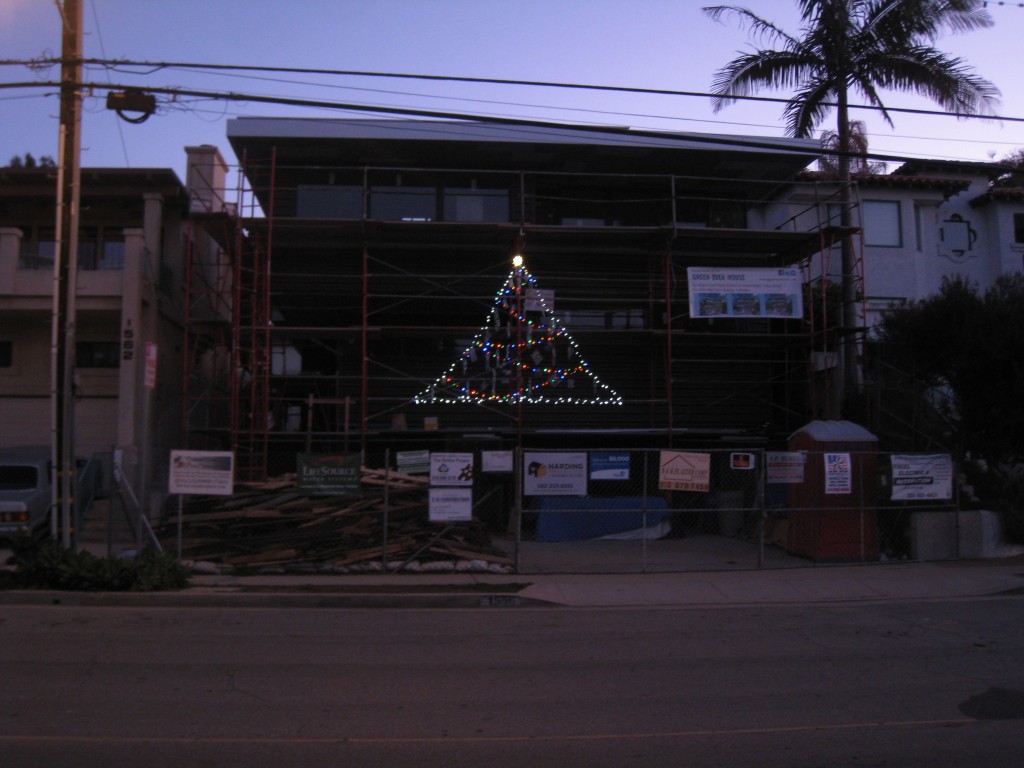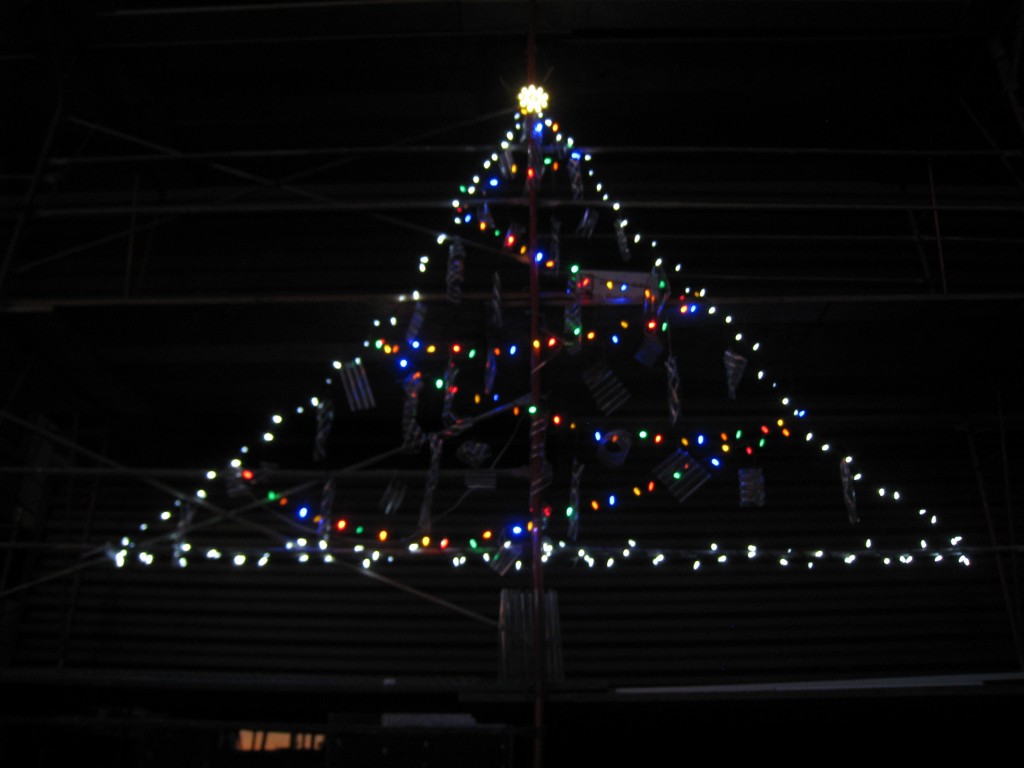 << Previous Post
Next Post >>