Happy Holidays!  We started a new tradition this year.
We wanted to do something that is simpler, less stressful, that gives us more to celebrate.  Tens of millions of trees are cut down every year and all the waste, pollution and deforestation that entails made us think.
We love what the Living Christmas Tree Company is doing – and by all means if you have to have a tree and can afford it, this is the best option.
But if you are like us and want a simpler option, why not decorate something you already have (the ladder was Monica's idea)?  Who said it had to be a tree anyway?  The tradition did not even start until year 1500's.
Let's get creative!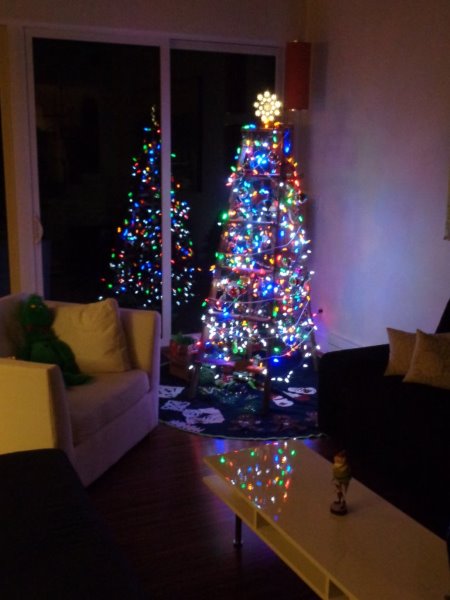 << Previous Post
Next Post >>